APPLICATIONS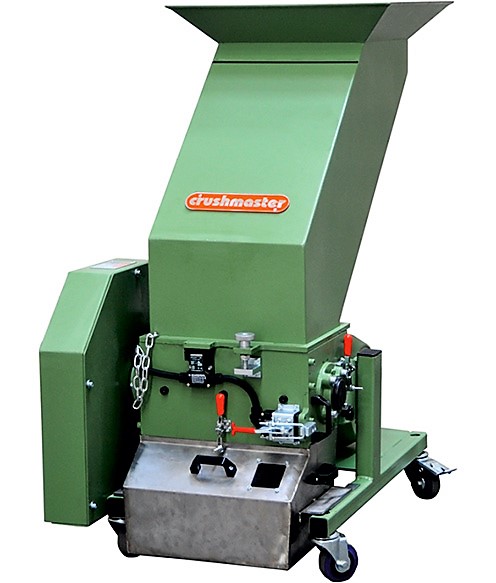 The A series slow speed granulators are mainly used in injection and blow molding processes as beside the press machines to grind runners and sprues. The resulting granules are then immediately reintroduced into the production process.

GENERAL DESCRIPTION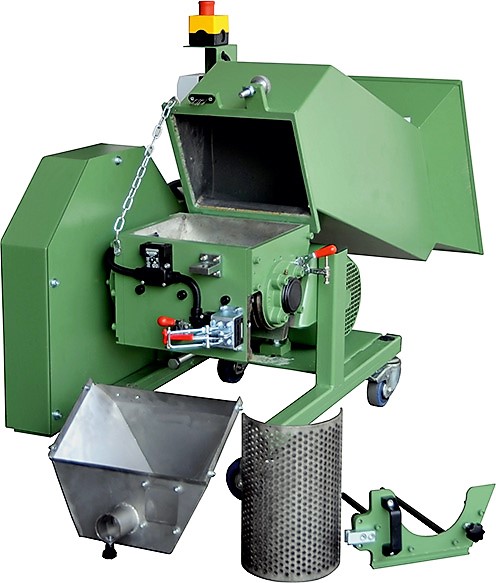 The slow speed granulators in the A series feature a staggered 150 mm diameter rotor with widths ranging from 150 to 350 mm. The rotor is driven by a belt drive. The low rotor speed reduces the noise level and creates less dust while grinding. The special design knives of the A series can be sharpened easily and do not need adjustment afterwards. The material is fed via a sound absorbing feed hopper. They are mounted on either low or high level base frames with match-ing suction bins or bag filling adapters. Quick snap fasteners and hand screws make access to the machine for maintenance and cleaning fast and easy.

ADVANTAGES
The curvature of the specially profiled rotor knives ensures a constant cutting radius after resharpening thus maintaining the original cutting gap. Awkward knife adjustment is no longer necessary.
Staggered rotor blades create an individual blade cut thus increasing the cutting torque. All of the machines in this series are therefore suitable for grinding more solid materials and thicker walled sprues.
The Quick Snap System allows the lower front plate section to be easily removed for granulator cleaning. The lower front plate section is held in position by two sturdy lever clamps.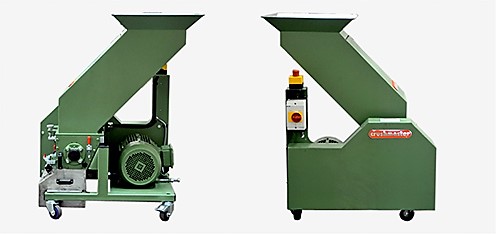 Left and Right Sight View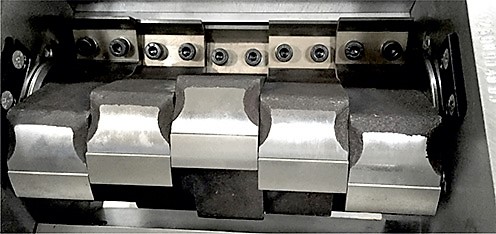 Staggered rotor blades