APPLICATIONS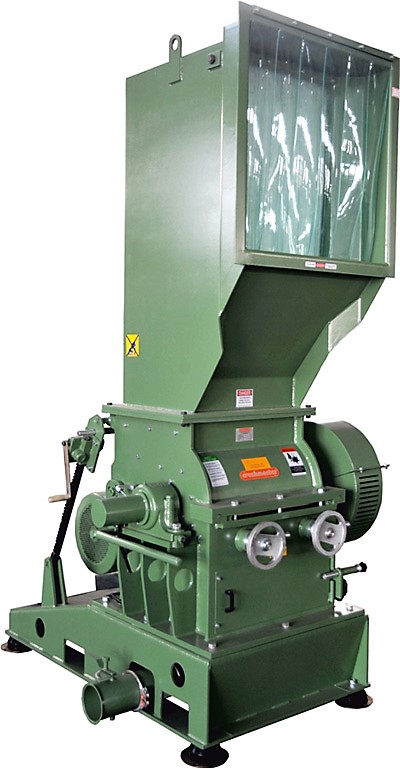 The S series granulators are mainly used as large central granulators for in house recycling applications to process large thick walled parts in one step or as a second step granulator after a shredder to achieve higher throughput rates.
GENERAL DESCRIPTION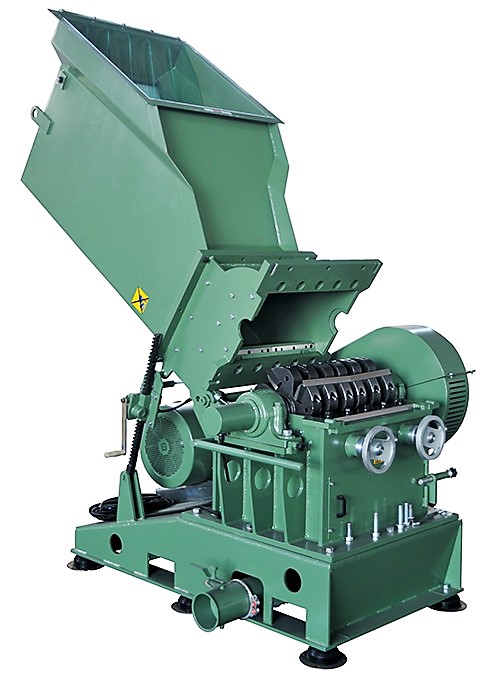 The high performance granulators of the S series offer widths ranging from 600 to 1000 mm with a diameter of 400 and 560 mm. The completely welded heavy steel construction is designed to withstand the most demanding and universal applications. Rotor bearings, knife mounts and rotor shaft are oversized. The standard V-cut creates a high quality regrind with a very low percentage of fines in the output material. The removable third stator blade (optional) is acting as a deflector wedge and allows the machine to be quickly adjusted to different application scenarios. Other standard features include easily adjustable knives as well as outboard bearings reducing the risk of contamination.
ADVANTAGES
The easily removable deflector wedge acts as a third stator blade and can be used to adjust the aggressiveness of the rotor at the first cutting point.
The V-cut technology creates a high quality regrind while reducing energy consumption and noise.
The heavy duty bearings are separated from the cutting chamber to avoid lubricants entering and bearing failure due to material contamination.
Both, rotor and stator knives are adjusted outside the machine in a jig.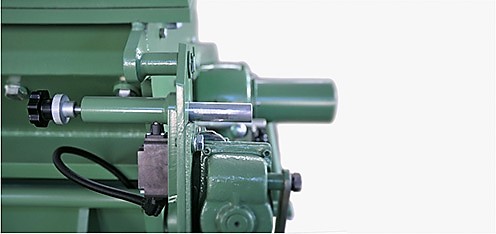 Time delay bolt / safety switch for machine opening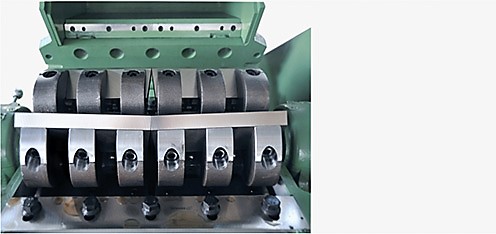 Rotor from the Granulator: Deflection wedge, Stator- und Rotor knives